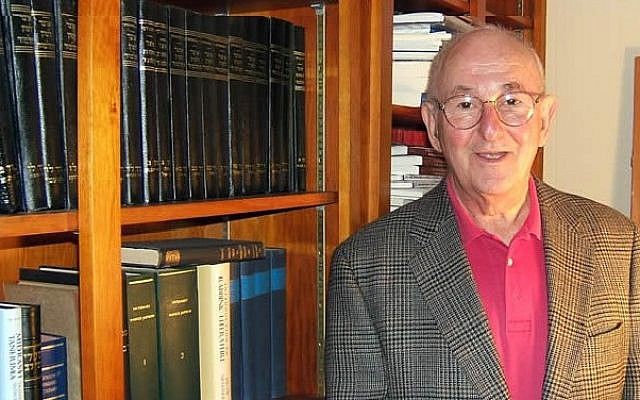 Mitzvah
by Dr. Jacob Neusner
Edited by Dr. David Altshuler
A straightforward introduction to Jewish theology by one of the most illustrious scholars and authors of our time. Dr. Jacob Neusner never patronizes despite speaking directly to the reader. In colorful language, he brings nine crucial lessons to life through primary text and his incisive context, emphasizing the concept of mitzvah ("commandment"), covenant & commitment, and the meaning of the ceremony of Bar/Bat Mitzvah.
Far from being a "children's book," Mitzvah allows adults to learn by "listening in" to the conversation, by sharing in the learning, and by approaching the texts along with the students nearing their thirteenth birthday. It is amazing how much of basic Judaism is contained in these brief and entertaining chapters .
We are happy to gift you a copy of Mitzvah: The Teacher's Guide. You will find a link to download it below along with a link for ordering Mitzvah from Behrman House.
CONTENTS
1.

You Are Going to Become Commanded
2.

Not Only What to Do
But Especially Why to Do It
3.

What Are Mitzvot?
4.

God Loves Us, So God Teaches Us
5.

The Main Mitzvah: To Love God
6.

The Yoke of the Mitzvot
7.

The Ten Commandments
8.

To Live By the Mitzvot
9.

What's In It for Israel?
What's In It for Me?